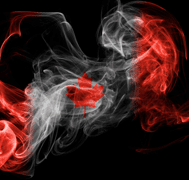 The Canadian Fire Protection Standard describes requirements for the departmental fire protection coordinator with respect to the protection of federal real property, and the safety of those who occupy and use such property.
But what exactly does that mean for fire door inspectors?
While each province has its own Fire Codes that differ from each other, the Canadian Fire Protection Standard applies to federal property across the nation.
In 2019, several amendments were made to definitions in the Canadian Fire Protection Standard.
As of April 11, 2019, the following have been re-defined:
National Building Code of Canada
The NBC (as amended periodically) sets out the requirements for the design and construction of new buildings. It also applies to the alteration, change of use and demolition of existing buildings.
National Fire Code of Canada
The NFC (as amended periodically) sets out the requirements for the following:
Activities related to the construction, use or demolition of buildings and facilities;
The condition of specific elements of buildings and facilities;
The design or construction of specific elements of facilities and their relation to certain hazards; and
Protection measures for the current or intended use of buildings.
This could mean that federal buildings or properties have different fire door inspection requirements than the provincial fire code.
This also might mean that when new federal real property is acquired, the doors may need to be re-inspected to ensure that they are up to the National Fire Code standards.
This is also why it is important if you are inspecting a fire-rated door in a different province to review the provincial fire codes.
According to DHI Canada, all federally-funded projects are subject to the NBC and NFC in all areas of Canada. B.C., Alberta, Ontario, and Quebec issue their own building and fire codes (based on the national codes), while Saskatchewan, Manitoba, Nova Scotia, Newfoundland & Labrador, and the three territories adopt the national codes province-wide. In New Brunswick and PEI, individual municipalities adopt the national codes.
Download a copy of the National Fire Code: https://nrc.canada.ca/en/certifications-evaluations-standards/codes-canada/codes-canada-publications/national-building-code-canada-2015.
mpengo's Fire Door Safety Inspection App makes the fire door inspection process simpler, no matter what part of the country you are in. Learn more about the app and download a free trial: https://mpengo.com/fire-door-inspection-app/